Teeth Restoration With Dentures and Dental Implants in Humble, TX
06/05/2018
Restorations are essential in any situations like with old buildings; these are part of our history that needs to be preserved if possible and even with photos which are valuable and contains some memories. It also applies to our dental health; missing teeth can occur if it has been damaged prematurely due to injuries and accidents or decayed by bacteria. Whatever the reason is missing teeth should be restored since it can cause other dental complications or it can alter a person's facial and bone structure.
Having a gap between teeth can cause the surrounding teeth to shift to the vacant space, and it can even cause the soft tissues and bone to shrink which changes the facial structure. Missing teeth can also cause difficulty when speaking and chewing foods. It can also negatively affect a person mentally since they will feel self-conscious and even lose confidence when engaging with other people. Timber Springs Dental is committed to providing treatments for each person's specific needs including Restoration Dentistry that can restore their beautiful and natural looking smile back.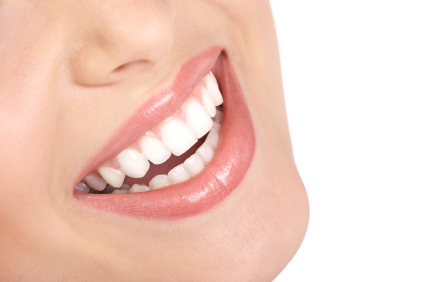 Restoration Dentistry Offered in Timber Springs Dental
Dentures
Dentures are a type of dental restoration which is removable and can replace partially or full missing teeth. It is made of a gum-colored base with artificial teeth attached that resembles the natural teeth. It can be taken out when necessary and can be cleaned thoroughly with a soft-bristled toothbrush and with a particular solution for soaking it at night when sleeping. Though Dentures won't feel like the natural teeth, it can still provide the aesthetics and function to replace missing teeth. Dentures for the upper jaw part covers the roof of the mouth (palate) while the bottom portion is shaped like a horseshoe to not get in the way of the tongue. Depending on your need whether for partial or full replacements, an impression of your mouth is taken to make sure that the custom-made dentures will fit in perfectly in your mouth without any problems.
Dental Implants
Dental Implants are a type of restorative material that can replace single or multiple missing teeth effectively. They are immovable and secured by surgically placing a post made of titanium to the jawbone underneath the gum line. A titanium post can promote osseointegration which is when the bone forms a natural bond with the implant that further secures its placement. A dental implant would serve as the missing tooth's root that would hold the artificial teeth securely in place. Dental crowns, bridges, and even dentures can serve as the artificial teeth that are attached to the implant depending on the number of teeth that needs replacement. The implants to be placed also depends on the patient's bone structure for support, the implants are strategically placed to make sure that it would be more effective in supporting the teeth. With proper dental hygiene partnered with regular dental cleanings and checkups, Implants stay longer or even a lifetime.
Dental restorations are not only crucial for the mouth's appearance, but it is also beneficial for both the bone and facial structures. Having dentures or dental implants can improve your smile and even your overall dental health by providing solutions for missing teeth that looks naturally beautiful and healthy.
Restore and strengthen your teeth through Restoration Dentistry in Humble, TX. Call us to book your appointment. We are located at 5444 Atascocita Rd., Suite 100 Humble, TX 77346.